4 Ways to Determine the Best Software for Your Business
As most business owners know, the landscape of business has changed in the last 50 years in an unprecedented way. Software has replaced long hours of manual data entry and is now necessary in every department. With a multitude of software types and software companies to choose from, it becomes difficult to know what will actually work for your unique business. In order to build a house, you need the right tools for every job – this exact concept applies to your software and your business. Here are some ways to find the best tools you need to build your business the right way.
1. Identify the problems software can solve for you
In order to fix a problem, you have to know what the problem is. One way you can do this is by listing common problems in order of how important they are to your business. Do you need your employees to communicate faster during projects? Do you need to track your inventory or customer orders? Do you need to improve the way you communicate with your customers? One of the best ways to get started is to ask or survey employees in their respective departments if they have encountered any processes that can be completed more effectively. Once you know the problems that need solving, you will have a much better idea about what software will best fit your needs.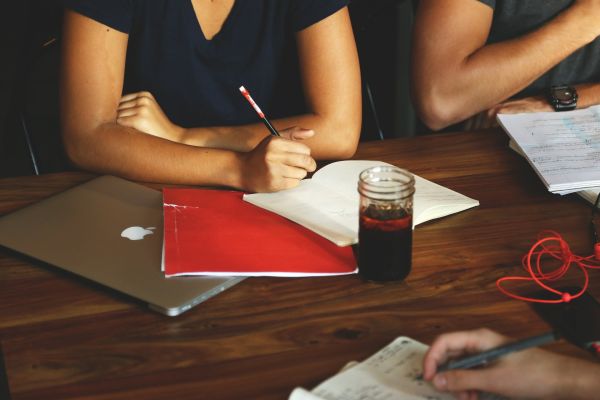 2. Know what you want to spend
Align yourself with your company's appropriate channels and set a budget on how much you want to spend on software. Setting a budget before having options can allow you to have something in mind before jumping the gun. Typical off-the-shelf software solutions are relatively inexpensive and can range from a couple bucks to a couple hundred per user. If you have a small operation and don't require much customizability, this may be the best option for you. But be aware of how much these systems can add up if you end up choosing a half dozen of them to run various departments within your company.
Whereas, if you're a larger organization, you may be debating custom software or enterprise resource planning (ERP) software. These implementations can often take upwards of six months to even years and the systmes are usually not usable until the entire project is complete. If you need a solution like yesterday, this is probably not the best option. No code platforms like OptimumHQ can provide much faster implementation and flexibility, while also not breaking the bank. If your business process is unique and doesn't fit into an off-the-shelf box, you can benefit from OptimumHQ's custom SaaS model, which delivers completely custom solutions at a fraction of the time and cost of traditional custom software, with the added security and role-based benefits of being on a platform.
3. Research based on needs
When researching software you should pursue multiple avenues, whether it be a Google search containing keywords based on your needs or using software directories like Capterra and G2Crowd that can be easier to navigate. Looking at reviews will usually tell you some first-hand experiences that will help you gain insight into what it's like to be a customer. When you begin researching you should ask some of these questions: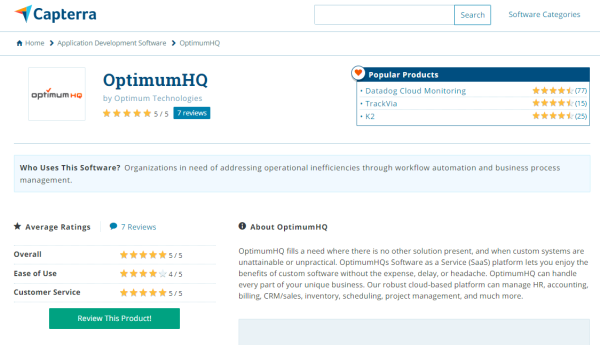 Does this software satisfy your most important needs based on Step 1?
Is this software user-friendly and easy to train others to learn?
Will the software be able to support the number of employees that will use it?
Is the vendor trustworthy with your information (ie: if you need your data to be HIPAA compliant, etc)?
Will you use the majority of the features that the software will offer?
Are the services completely out of your budget?
If the software answers your questions in a satisfactory way, then you can begin to compile a short list of vendors.
4. Narrow down your short list and make a decision
Time to decide! It's important to contact all the vendors that made your short list. Ask about final prices and note how well they communicate with you as this will be a way to know how effective their customer service will be in the future. Try not to be pressured by sales tactics and ask questions as much as needed. Once you have gathered the right amount of information, you are ready to make your decision.
With OptimumHQ, you no longer have to feel pressured to make a huge decision when it comes to software. Make a small one. Give us your biggest headache you need solved yesterday. Let us prove to you how quick, easy, and inexpensive it is to get started with Optimum, for a low cost and a low risk. We're changing the rules of how software is decided upon, delivered, and done. For more information about OptimumHQ, visit our Product Overview page.
Related reading:
5 Fireable Offenses of Your Software
The Pitfalls of Hiring a Software Development Company (From the Former Owner of One)