Conversational Marketing
Conversational marketing is an effective way to strengthen customer relationships and boost sales. It's an omnichannel approach that helps businesses create meaningful one-to-one interactions with their customers across multiple communication channels. By utilizing conversational marketing, you can improve customer satisfaction and make sure prospects have the information they need to become loyal customers. In this blog post, we'll explore what conversational marketing is, its benefits, best practices for implementation and how it can be used in your business strategies today.
Table of Contents
FAQs: Conversational Marketing
x
What is Conversational Marketing?
Conversational marketing is a customer engagement strategy that uses automated omnichannel conversations to enhance relationships with customers and prospects, while increasing marketing, sales, and customer support efficiencies. It leverages personalized, one-to-one interactions across multiple communication channels such as email, SMS, chat, and phone. Additionally, it can be used to automate certain tasks like responding quickly to inquiries from potential customers or providing timely support when issues arise.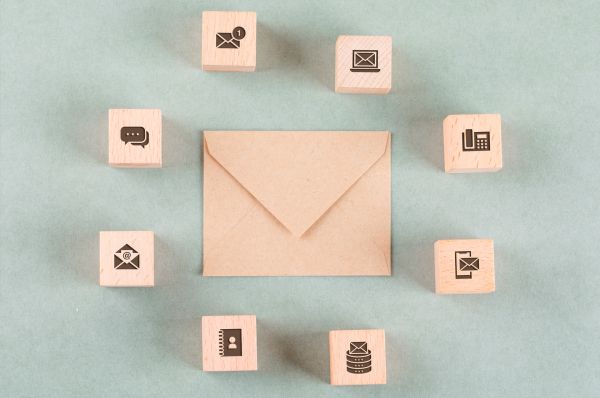 For example, let's say you own an online store selling clothing items. You can use conversational marketing to engage customers who visit your website by sending them personalized messages about new products or special offers based on their interests or previous purchases. This allows you to provide more relevant content for each individual customer in order to keep them engaged with your brand over time.
x
Benefits of Conversational Marketing
The advantages of conversational marketing are clear:
Increased customer engagement
Improved online experiences for customers and prospects alike
Enhanced customer support
Improved sales effectiveness
A primary benefit of conversational marketing is the ability to personalize interactions with customers by providing them with tailored messages based on their preferences, past purchases or recent communications. This helps build trust between your business and your customers which leads to higher customer satisfaction and sales. Additionally, it allows businesses to automate mundane support tasks such as answering frequently asked questions (FAQs).
Personalized, one-to-one interactions with customers across multiple communications channels such as texting (SMS), email, chat, and phone, provides an efficient way for businesses to collect feedback from their customers about their experiences and opinions on various topics related to your company's products or services. This valuable data directly from customers can be used for further analysis and optimization of marketing campaigns in order to better target potential buyers and increase conversion rates. By leveraging this data-driven approach, companies are able to maximize the impact of their marketing efforts.
x
Best Practices for Conversational Marketing
Conversational marketing is a strategy that focuses on creating one-to-one interactions with customers across multiple communications channels. It allows businesses to engage in real-time conversations with their customers, providing them with personalized experiences and improving overall customer experience. Here are a few conversational marketing best practices: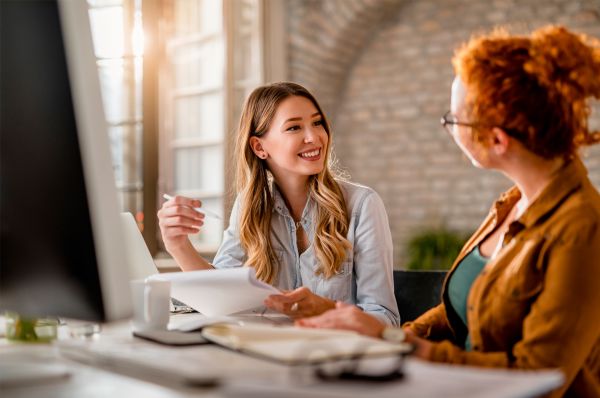 xPersonalization: Personalized conversations help create an engaging experience for customers and prospects. Businesses should use data such as past purchases, or recent customer support dialog to tailor messages and offers to each individual customer. This will help build trust and loyalty among customers, leading to increased engagement and sales.
Timeliness: Customers expect quick replies from brands, so businesses must be prepared to respond quickly whenever possible. Conversational marketing software enables automated responses for many common inquiries via multiple communications channels.
Relevance: Holistic context is key when it comes to successful conversational marketing campaigns. Messages should be tailored according to the customer's needs and interests in order for them to feel engaged by the conversation they are having with your brand. One communications console providing a holistic view of all communications across all communications channels makes this possible. This omnichannel conversational view can help identify what type of content resonates best with each individual customer based on their past behavior and preferences.
Measurement & Optimization: Measuring performance regularly is important in order for businesses to make necessary adjustments if needed throughout their campaign lifecycles. Tracking metrics such as open rate, click-through rate (CTR), conversion rate (CVR) etc., provides valuable insights into how well a campaign is performing which can then be used by marketers to continuously optimize their campaigns.
x
How to Implement Conversational Marketing
To get started with conversational marketing, businesses need to select the right software for their needs. Factors such as features offered, ease of use, scalability, integration capabilities with existing systems and the ability to customize the software should be taken into consideration when making a decision. Once the software is set up properly it's time to start engaging customers through automated conversations on various channels. Depending on your business goals you can choose from different types of conversation flows like welcome messages or customer service inquiries. For example, if you want to increase sales you can create a flow that offers discounts or promotions based on user behavior or preferences while providing helpful information about products they are interested in. Additionally, you can provide personalized recommendations and advice based on customer data collected over time which will help them make informed decisions quickly and easily without having to wait for assistance from human agents.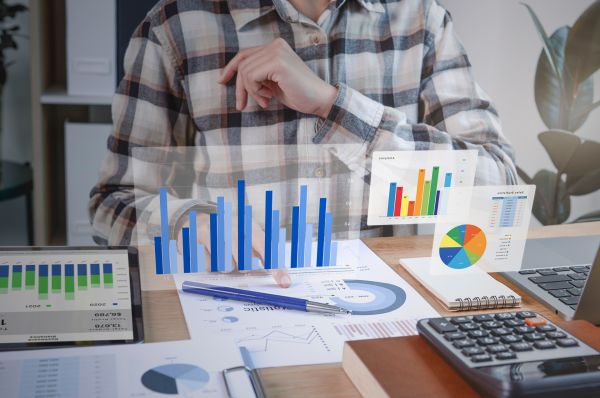 To ensure the successful implementation of conversational marketing strategies, it is important to measure performance metrics such as open rates, click-through rates (CTR), and conversion rates (CVR). Additionally, monitoring customer feedback helps understand how well users are responding to these conversations which gives valuable insights into what works best for your target audience. Finally, regular testing of different scenarios allows marketers to identify any potential issues before launching full-scale campaigns thus ensuring smooth operation across all platforms used by customers.
x
FAQs: Conversational Marketing
x
What is a conversational marketing example?
A common use case for conversational marketing is onboarding. Depending on your type of business, you may need to onboard employees, students, patients, etc. In almost every case, there are actions required involving forms, websites, emails, paper, phone calls, and face-to-face conversations. Keeping track of all these communications and responding quickly with relevant answers to all onboarding inquiries ensures a positive first impression from your brand.
x
Why is conversational marketing effective?
Conversational marketing is effective because it allows businesses to create personalized, tailored experiences for their customers. It enables brands to have meaningful conversations with customers in real-time and across multiple channels, such as email, chat, SMS, and social media. This helps build trust between the customers and brands while also providing a more efficient way of addressing customer needs quickly. Furthermore, conversational marketing provides valuable insights into customer behavior that can be used to improve product offerings or services. All these benefits help businesses gain a competitive edge by creating better relationships with their customers.
x
How do you use conversational marketing?
Conversational marketing allows businesses to engage with their customers in real-time, on any channel they prefer, such as email, SMS, chat, or phone. This type of marketing enables businesses to build relationships with their customers and provide them with tailored content based on their preferences and interests. By using conversational marketing techniques, businesses can gain valuable insights into customer behavior and use this data to improve the overall customer experience and increase customer loyalty and satisfaction by providing timely responses to their inquiries.
x
Conclusion
Conversational marketing is a powerful tool for businesses to improve customer and prospect relationships, customer satisfaction, and sales effectiveness. By leveraging the right technology and best practices, businesses can create meaningful one-to-one interactions with customers across multiple channels that will enhance their online experience. With conversational marketing software, businesses can provide personalized experiences to their customers while increasing engagement and driving more conversions. So if you're looking to take your business to the next level of success through improved customer service and increased sales effectiveness, then consider investing in conversational marketing today.