Digital Transformation for SMBs
How are SMBs with minimal IT resources meant to remain competitive and grow in the age of digital transformation?
What is Digital Transformation?
There are many definitions of digital transformation.
We use Deloitte's Chief Digital Officer and Head of Innovation, Ragu Gurumurthy's definition:
"...digital transformation is about becoming a digital enterprise: an organization that uses data and technology to continuously evolve all aspects of its business model – what it offers, how it sells (interacts with its customers) and delivers, and how it operates."
Thus, it can be anything from leveraging social media to improve customer support to leveraging a no-code platform to solve a complex operational need while cutting IT maintenance costs.
Unlike an enterprise organization, as an SMB you may not have a CIO who oversees a sizable IT team. You may have one or two people who are committed to managing every aspect of your IT systems. However, this should not stop you from taking steps towards becoming a data-savvy, technologically innovative organization.
Why does Digital Transformation matter to SMBs?
In the age of digital transformation, established enterprise organizations are leveraging their ample IT resources to invest in improving the customer experience, cutting operational costs, and refining their strategy with data-backed decisions. They are staying ahead of the competition and defining market expectations by using artificial intelligence (AI), internet of things (IoT), big data and predictive analytics, rapid application development (RAD) platforms, and blockchain technologies.
Enterprise organizations continue to increase their investment in digital transformation. Spending on digital transformation technologies is expected to nearly double over the next five years, reaching $1.97 trillion by 2022.
Businesses are now increasing their reliance on their CIOs for strategic advice about how they can leverage these digital transformation technologies. In response to this new strategic advisor role, 63% of CIOs are saying they will be increasing their budget this year for business process management (BPM)/workflow automation. Additionally, worldwide spending on AI systems will grow to nearly $35.8 billion this year, and more than double to $79.2 billion in 2022, according to IDC.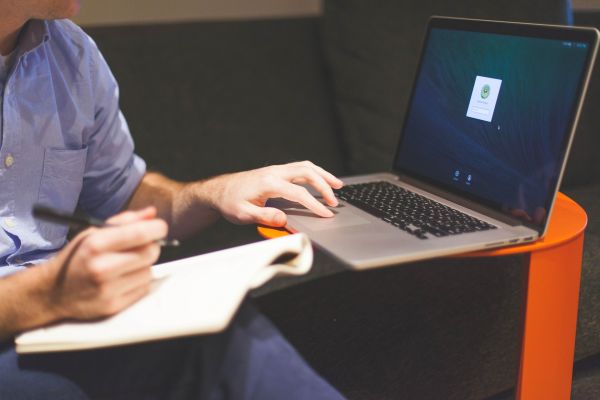 This focus on BPM/workflow automation and AI is consistent with Gurumurthy's perspective that two of the three first steps towards being a mature digital transformation organization requires focus on data mastery and IT infrastructure. (You can read more about Gurumurthy's perspective on how to become a mature digital transformation organization here.)
While enterprise organizations are updating their legacy systems and IT philosophy, new, lean, innovative startups are popping up every day with data-driven business models running on cloud-native architecture. They are young, hungry, and unburdened by legacy tools, inefficient processes, or a burned out team.
Simply put, enterprise organizations have the resources to invest in transformation, and startups have the good fortune of starting from scratch with a focus on data mastery and an agile IT infrastructure, thus avoiding decisions that steep their future in technical debt.
As an SMB, you may have neither ample IT resources or the benefit of starting from scratch, but there are emerging IT tools that make it simple to transition your systems without breaking the bank. These tools empower you to solve your most complex operational challenges while gaining control over your data and running your business on an agile IT infrastructure that can bend and flex to the changing needs of the market.
Where will you be in a year?
The wall between business and IT is coming down and the new divide will be between companies who embrace this transformation and those that shield themselves from it.
By 2020, at least 55% of organizations will be "digitally determined" – with a single digital strategy and a cohesive enterprise-wide technology architecture.
You don't need to overwhelm yourself with trying to learn every new technology and how a competitor may use it to redefine market expectations (at least, not yet). You also don't need to transition over to an enterprise-wide technology architecture tomorrow.
However, you should begin considering how you are simplifying and streamlining your operations to make yourself agile enough to respond to shifts in market expectations.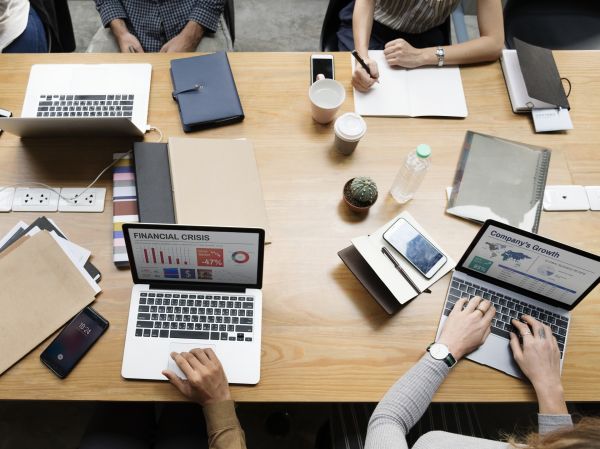 Simplifying and streamlining can start with a single process. Target your most cost-inefficient process, the one everyone complains about having to execute or is notably difficult to report on.
There are companies, like OptimumHQ, who exist to solve the immediate operational challenges of SMBs while ensuring the solution puts you on a path to remain competitive and scale in this modern, IT-influenced market.
So, how are you equipping yourself with the tools and team needed to make smart IT decisions in the age of digital transformation?
----
At OptimumHQ we help SMBs who have minimal IT resources transition from spreadsheets, niche software, and bloated custom solutions, to a dynamic IT platform that adapts to solve their most urgent/important operational needs in a manner that meets the highest security, speed, and scalability standards. The platform is dynamic because it can target and streamline a single process, and then either integrate with your legacy systems or expand its functionality to replace them.
Unburden yourself of out-dated tools. Cut operational costs. Run smoother. Scale quicker.
OptimumHQ | Compete in the modern market.