Leveraging the Power of Optimum Messaging for Seamless Communication
At Optimum, we recognize the paramount importance of effective communication in the modern digital era. In a world driven by technology, businesses must adopt innovative and efficient messaging solutions to connect with their customers. In this article, we explore the potential of Optimum Messaging and how it can revolutionize your communication strategy, propelling you to foster stronger relationships with your audience.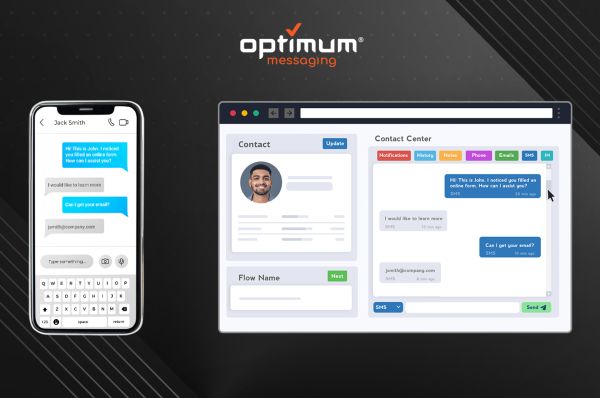 What is Optimum Messaging?
Optimum Messaging stands as a cutting-edge cloud-based communication platform, empowering businesses to send and receive messages securely, reliably, and at scale. This powerful business messaging solution seamlessly integrates messaging capabilities into your web or mobile applications, simplifying user engagement and interaction with your brand in real-time.
With Optimum, you gain access to a comprehensive set of tools and features that streamline the communication process. The platform's user-friendly interface allows you to easily set up and manage messaging campaigns, enabling you to focus on connecting with your audience and driving business growth.
Key Features
Global Reach
Optimum Messaging boasts extensive global coverage, enabling you to connect with customers across the world. Whether you operate locally or expand internationally, Optimum ensures swift message delivery, bridging geographical boundaries effortlessly.
Two-Way Communication
Engage in seamless two-way conversations with your customers. Leverage features like real-time responses, automated replies, and interactive messaging flows to enhance customer satisfaction and drive higher user engagement.
Multiple Messaging Channels
Diversify your communication approach by leveraging various messaging channels. Send SMS and MMS messages to meet your audience on their preferred platforms, amplifying your brand presence and cultivating deeper connections.
Scalable Infrastructure
Regardless of your business size or message volume, Optimum Messaging's scalable infrastructure is designed to meet your needs. From startups to enterprises, you can confidently rely on Optimum Messaging for a dependable and adaptable messaging service.
Security and Compliance
Safeguarding your data and ensuring compliance is a top priority for us. With robust data encryption and adherence to industry standards, you can trust that your communication remains private, meeting regulatory requirements, and bolstering customer confidence.
Use Cases and Implementation
Appointment Reminders and Notifications
Integrate our messaging platform into your appointment booking system to send automated reminders and notifications to clients. Reduce no-shows, streamline scheduling, and enhance overall customer experience.
Order Status Updates
Keep your customers informed about their order status in real-time through timely SMS updates. Optimum empowers you to deliver a seamless shopping experience, driving customer satisfaction and loyalty.
Customer Support and Engagement
Elevate your customer support by facilitating two-way communication through Optimum Messaging. Enable customers to reach out for queries, feedback, or assistance, and respond promptly to build a positive brand reputation.
Marketing Campaigns
Incorporate Optimum into your marketing campaigns for targeted promotions and special offers. Reach out to potential customers with personalized messages, enhancing the effectiveness of your marketing endeavors.
How Optimum Messaging Excels
Compared to other messaging solutions, Optimum Messaging emerges as a superior choice due to its unparalleled features, developer-friendly API, and extensive global reach. With an active community of developers and comprehensive documentation, Optimum empowers businesses to innovate and tailor their messaging workflows effortlessly.
Furthermore, Optimum Messaging's customer support is unparalleled. The platform offers dedicated support teams that are readily available to address any queries or concerns promptly. Whether you need technical assistance or strategic guidance on maximizing messaging effectiveness, the support teams are committed to ensuring your success with the platform, making it an invaluable asset for businesses of all sizes.
Conclusion
Optimum Messaging presents a transformative communication solution that can elevate your business to new heights. By harnessing its powerful features, you can establish stronger connections with your audience, drive higher engagement, and surpass competitors in the digital realm.
With this comprehensive guide on Optimum Messaging, your business is primed to soar above competitors and forge more meaningful connections with your audience. Remember, seamless communication is the key to unlocking success in today's digital landscape. Embrace Optimum Messaging today, and witness the extraordinary impact it can have on your business. Contact us for an Introductory Consultation!