Managing TB Compliance
California community colleges are legally obligated to collect and report TB compliance for their employees. Managing TB compliance for California community colleges can be a tedious endeavor, but with the right health management software in place, it doesn't have to be. In this blog post we'll discuss the legal requirements of managing tb compliance as well as the challenges associated with manual reporting processes. We'll also explore how efficient technology solutions can make tracking employee health data easier and faster while highlighting some of the key benefits that come from using health management software. Finally, we'll look at how to choose and implement such a system at your college so you can ensure accurate records are kept up-to-date.
Table of Contents
x
Understanding TB Compliance Requirements for California Community Colleges
TB compliance is a legal requirement for California community colleges, and it's essential that HR personnel understand the regulations to ensure accurate and timely reporting.
First, let's define TB compliance. It involves collecting information from employees regarding their health status related to tuberculosis (TB) and ensuring they are tested or treated if necessary. The aim of this procedure is to identify potential hazards in a timely manner, thus avoiding the propagation of TB at the workplace. When it comes to legal requirements for reporting, all California community college employers must have a written policy outlining how they will comply with TB testing laws, including how often tests should be administered and who should be tested. Employers must also maintain records of any treatment provided to employees as per the plan approved by local public health authorities in accordance with state regulations. Non-compliance can incur financial penalties for employers, with fines reaching up to $25 per day per employee. To ensure efficient and accurate reporting, it is important to consider utilizing health management software that will streamline this process.
x
Challenges of Manual TB Compliance Reporting
Manual TB compliance reporting can be a huge headache for HR personnel. It's time consuming, often inaccurate, and difficult to keep track of employee status changes. Let's take a look at each of these issues in more detail.
Manual TB compliance reporting can be time consuming and tedious. From collecting employee data, to tracking the results to filing paperwork with health departments, there are countless steps involved that eat up valuable hours in an already busy day.
Inaccurate data collection and reporting is another issue when it comes to manual TB compliance processes. Without automated systems or proper training on how to correctly collect information from employees, chances are there will be errors somewhere that could lead to costly fines or other penalties from regulatory bodies due to non-compliance with state laws.
Finally, manually tracking employee status changes is also challenging for HR personnel who don't have access to reliable tools or systems that can help make this process easier. This means they need to manually check records every few months (or whenever someone moves roles) which takes even more time away from their day-to-day duties.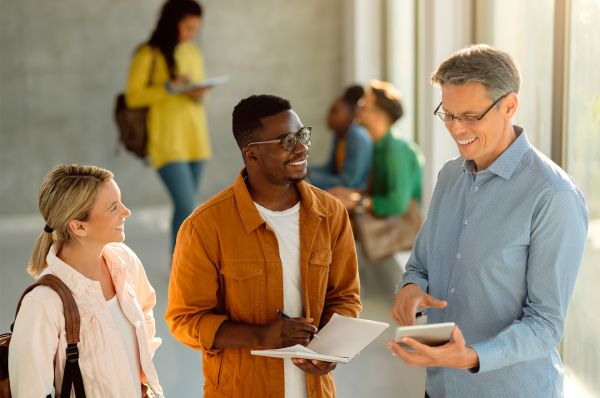 Manual TB compliance reporting can be a time-consuming and inaccurate process, but with the right health management software, it doesn't have to be. By utilizing such technology, community college HR personnel will benefit from automated processes, streamlined reporting capabilities and improved efficiency that result in cost savings.
x
Benefits of Using Health Management Software to Manage TB Compliance
Health management software is a valuable tool for community college HR personnel to ensure efficient and accurate TB compliance. Rather than manually inputting information, the software can quickly and accurately collect employee records, eliminating potential errors that could occur with manual entry. Accurate data collection through automated processes can reduce costs and provide assurance of accuracy.
Streamlined reporting is another benefit of health management software when it comes to TB compliance, allowing HR personnel to easily generate reports on employee status changes such as vaccinations or tests administered, giving them an up-to-date overview of who has complied with their requirements at any given time. It also makes tracking employees' status changes much easier since all relevant information is stored in one central location rather than multiple paper files or spreadsheets scattered throughout various departments. To ensure you choose the best solution for your college's needs, it is important to identify your goals and objectives before researching available solutions in order to evaluate features, costs, and support services.
x
How to Choose the Right Health Management Software Solution for Your College
Choosing the right health management software solution for your college is an important decision. It's essential to identify your needs and goals before researching available solutions, so you can be sure that the system you select meets all of your requirements. Compile a roster of the characteristics and functions that are most essential to you. Think about how much time and money it will take to implement the system, as well as any ongoing maintenance costs or support services needed. Once you have identified what features are necessary, begin researching different solutions on the market. When evaluating potential health management software solutions for cost-effectiveness, consider not only initial purchase price but also any additional fees associated with implementation or training staff members on how to use it properly. Also, don't forget about data security measures such as encryption protocols and authentication processes that protect sensitive employee information from unauthorized access or misuse. Ensure that whatever system you choose meets industry standards for data protection so employees can rest assured their personal information is safe at all times.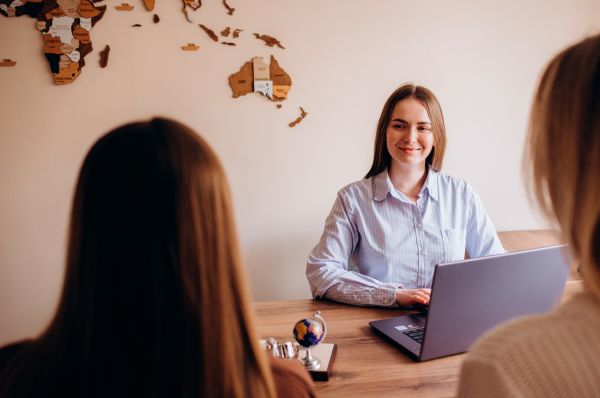 Perhaps most importantly, be sure that the TB Compliance software you choose for your college is customizable to your day-to-day real-life workflows. Maximum efficiency is achieved only when your software works the way you work. You should not have to change the way you work to fit your software. Custom Software Blog
x
Implementing Health Management Software at Your College
When it comes to implementing health management software at your college, there are two key components: training staff on the system and establishing policies and procedures for use. Of course, if the software is intuitive to use, training may not be required.
Regarding policies and procedures, this could include things like setting clear expectations around data entry accuracy and timeliness, outlining protocols for making sure records are kept up-to-date, and specifying who has access rights within the system. These policies should be reviewed regularly by an HR representative or other designated personnel in order to make sure they're always relevant and effective.
By implementing health management software at your college, you can ensure that TB compliance is managed efficiently and accurately. With this in place, it's easy to maintain accurate records with the system by regularly updating employee information and monitoring reports for accuracy as well as scheduling regular audits to verify data integrity.
x
Maintaining accurate records with health management software
Maintaining accurate records with health management software is essential for ensuring efficient and accurate TB compliance. By regularly updating employee information in the system, monitoring reports to ensure accuracy, and scheduling regular audits to verify data integrity, community college HR personnel can rest assured that their organization's TB compliance remains up-to-date.
To ensure accuracy, HR personnel must keep employee information current in the system by adding new hires promptly and updating existing employees' contact or health information quickly. This includes making sure that all new hires are added promptly and any changes in existing employees' contact or health information are updated quickly. Doing this ensures that your database contains only current data which helps you stay on top of your TB requirements at all times.
x
Monitoring Reports to Ensure Accuracy
Once you have made sure that all relevant employee information is entered into the system accurately, it is important to monitor reports periodically so as not miss out on any discrepancies or errors that may have crept into your database over time. Checking these reports will help identify potential issues before they become bigger problems later down the line and also help ensure timely updates when needed.
x
Conclusion
Managing TB compliance for California community colleges is an important and complex task that requires attention to detail. With the utilization of appropriate health management software, this process can be expedited and simplified. Not only does it ensure accurate records are kept but also helps meet legal requirements in a timely manner. Investing in quality health management software will ultimately save time and money while keeping your college compliant with all applicable laws.