4 Benefits of Business Text Messaging
Why Business Text Messaging?
Business text messaging is becoming increasingly popular among sales, marketing, and customer service professionals as a strategic communications channel. Texting offers quick, efficient communication with customers and prospects in real-time, allowing businesses to reach out and respond more effectively than with just email.
With the right business text messaging solution for your business, you can leverage best practices learned from email and take advantage of the superior open rates and immediacy of text messages. When deployed strategically, as a compliment to email and phone channels, business text messaging can increase customer engagement and boost overall customer satisfaction for you and your brand.
What is Business Text Messaging?
Business text messaging is a convenient and increasingly preferred communication channel that allows businesses to reach out to customers and prospects quickly, and efficiently. Sending text messages directly to your customer's mobile phone allows them to respond in real time, making it an ideal way for businesses to stay connected and build relationships.
One-way text messaging can be used for various purposes such as appointment reminders, promotional offers, surveys, product updates, order confirmations, and delivery notifications. Two-way text messaging enables quick, responsive, business conversations with customers by allowing them to reply directly, from anywhere, anytime, via their cell phone.
The convenience of texting can enhance relationships between businesses and their customers which is especially meaningful for the mobile, deskless portion of your target audience.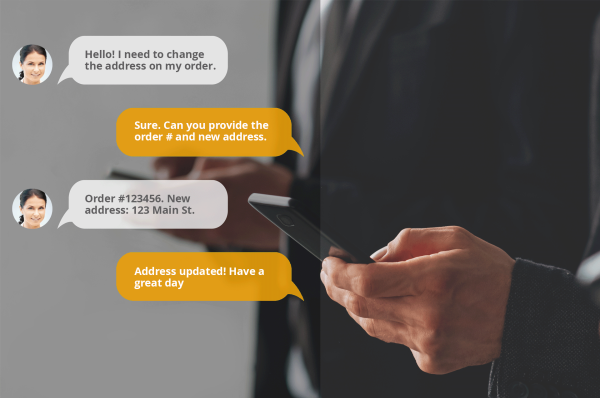 4 Benefits of Business Text Messaging
Texting is Preferred: Let's face it, some people are phone-based, texting people. Texting is their preferred way to communicate. Some people prefer email. Some people prefer phone conversations. As marketers, you ideally want to communicate with people the way they prefer to communicate, and texting is a preferred method for a lot of people.
Open Rates: Studies have shown that 98% of all texts are opened whereas less than 30% of all emails are opened on average.
Immediacy: Text messages sent directly to your customer's mobile device and are usually read within minutes of being sent. Email inboxes are typically crowded to the point where it can be hours or days before your email message is read.
Personalized Experience: Customers appreciate being able to ask questions and receive responses directly via text message without having to wait on hold for long periods of time when calling customer service lines or waiting days for an email response from support teams.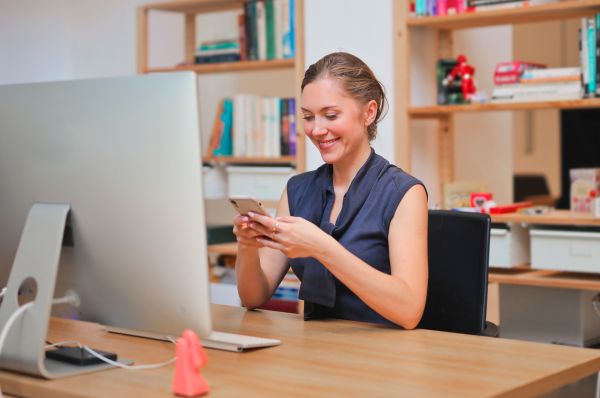 What Business Text Messaging Solution is Right for Your Business?
From Optimum's point of view, you have three potential options:
Packaged Software: Packaged software providers build their solutions with a one-size-fits-all approach, so if your requirements happen to mesh perfectly with everyone else's, this approach could work for you. What we have found, though, is that many customers with packaged software are frustrated because the feature set they purchased doesn't quite fit their unique business workflows so they end up with manual workarounds and spreadsheets to fill the gaps.
Custom Software: You can have your IT department build something from scratch for you, or you can outsource development to a third party. Building software from scratch has the potential to provide you with exactly what you need, but tends to take a long time and can be quite expensive.
Solution Module: Optimum's Solution Module approach combines the best of both packaged software and custom software. Our Solution Module gives you an initial feature set that is ready to deploy (like packaged software) but because we ultimately want you to have software that fits your business workflows perfectly (forever) we have intentionally designed our modules to be customized to your exact requirements (like custom software). Our customizations typically take hours or days to implement, and you can be forever assured that your business requirements will never outgrow your Solution Module's ability to adapt.