OptimumHQ 2018 Year in Review
2018 was a great year for us here at OptimumHQ and we hope it was for you as well! We have been rapidly expanding as a company and are looking forward to an exciting and prosperous 2019.
We've compiled a Year in Review that captures the biggest events that happened these last 12 months.
We doubled our team, hiring a Director of Customer Success, a Director of Tech Ops, adding to our Solutions Architects team, expanding sales and marketing, securing a full-time graphic designer, and more. We also doubled our revenues from 2017 and expanded our office space! This summer we underwent a construction project that knocked down several walls in our Mesa, AZ office in order to make way for our ever-expanding growth.
The OptimumHQ sales and marketing team attended dozens of networking events and conferences, including the SaaStr Annual in San Francisco in February. We also had booths at three industry tradeshows.
We launched the official OptimumHQ Blog in March and posted 33 blogs and press releases.
We also launched our internship program and hosted 9 interns during the summer and fall semesters. Our summer graphic design intern Nate turned into our in-house graphic designer when we hired him to join the team full-time! We are currently accepting intern applications for the spring 2019 semester.
In the last 12 months, our customers, partners, and Solutions Architects have created 2,254 new business solutions within the OptimumHQ business solutions platform. Our dedicated engineers and technical staff also released 142 new OptimumHQ features/functions, including Copy/Paste functionality, Versioning, and our new Knowledge Base.
OptimumHQ was featured 10 times in online and print publications throughout the year, most recently on the front page and in an Entrepreneur Spotlight in the Phoenix Business Journal.
We won 5 awards, including Best for Online Business Management from CV Magazine, two awards from FinancesOnline, and others. We also competed in the Arizona Innovation Challenge and made it to the semifinalist and finalist rounds, having the opportunity to pitch to a group of judges and investors. We have another big awards announcement that we will be able to officially reveal in February of 2019! Next year is already shaping up to be our biggest yet.

We hosted numerous fun potlucks throughout the year and attended 12 happy hours as a team (okay, maybe a few more!). We know how to let our hair down here at the OptimumHQ office. One of our mottos remains: "If you're not having fun at work, you're doing it wrong."
Having an incredible growth year, we also sent 153,000 Slack messages internally to effectively manage projects and communications.
The team consumed approximately 5,742 cups of coffee. Shout-out to Parks Coffee for keeping our supply well-stocked at the OptimumHQ office!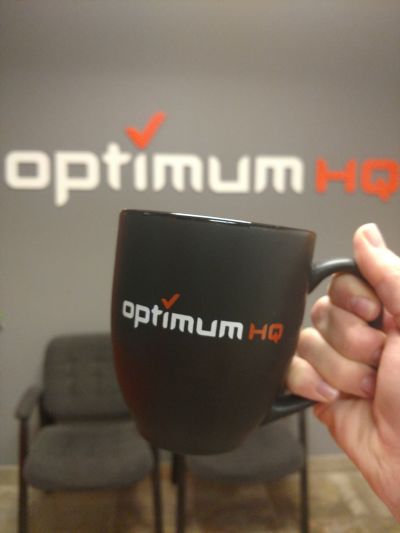 Our dedicated staff delivered 281 hours of OptimumHQ platform training to current and potential customers.
This holiday season, we hosted a Thanksgiving food drive and donated over 30 pounds of food for St. Mary's Food bank. We also collected Toys for Tots and donated 45 toys to needy children in Arizona.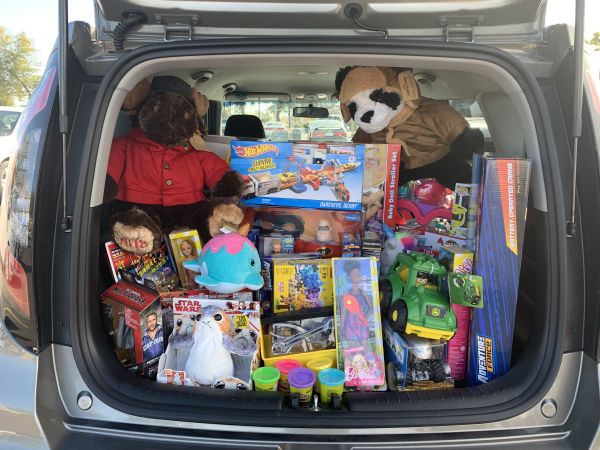 Phew! It's been a whirlwind of a year and we can't wait to see what next year will bring.
What does your Year in Review look like? What accomplishment are you most proud of this year? Tell us on social media!