The Typical Process of Scaling Your Business and Why You Should Change Your Strategy
How do you know what software will do the best job for the right price based on your current growth stage and what you need to get done?
How do you know when spreadsheets are sufficient?
When should you just get an off-the-shelf SaaS platform?
Is custom software worth it?
When are you ready to graduate to ERP software?
Until today, most companies have taken a reactive approach to answering these questions –
Letting employees put out process fires with spreadsheets.
Buying an off-the-shelf SaaS solution to streamline a process quickly and conveniently without considering how long the solution will be sufficient or the cost of solving one department's problem without considering the impact of not having an integrated system.
Avoiding all custom solutions because they think if it's custom it's too costly and complex. Or worse, realizing a custom solution is required and settling for a custom development shop.
Waiting until they are a $50M company to transfer over to a fully integrated ERP solution because they can't tell if it's worth it and are daunted by how much time, energy, and effort it will take to make the transfer (but the longer you wait, the more time, energy, and effort is required).
Here is the typical software story of a scaling business, followed by how one CFO tired of this typical story and decided to take a proactive, cost-saving approach.
Typically, that process looks like this:
Step 1: Develop a business model.
Step 2: Operationalize your processes using standard platforms, spreadsheets, and manual labor. Once processes are in place, you typically don't update them due to a lack of time (which is ironic, because the greatest source of waste in a business is...time). Plus, the smaller the organization, the less documented the operations are, thus the harder it is to review, diagnose, prioritize, and optimize. Which means, leadership and tenured employees are housing data and knowledge of internal systems in their heads – hopefully nobody leaves!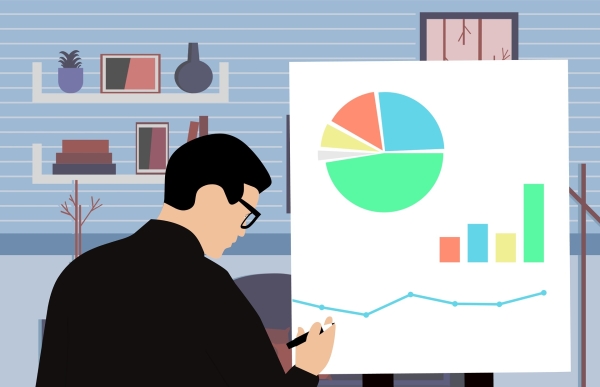 Step 3: Using short-term solutions to put out fires caused by common issues like:
1. internal breaks (i.e.: poor data hygiene and governance, inconsistent processes led by employees who are not overseen by an accountability system),
2. growth (i.e.: hiring a new team member; increasing input and output; needing to add processes to achieve goals; expanding into new territories, segments, or product lines), and
3. the ever-present human error.
Step 4: As long as you remain profitable and growing, you manage these bloated systems regardless of waste. It is difficult to work on your business while you're busy running your business. You don't think you or your employees can spare the time to spend working on your processes to improve them. You make do with what you have and what systems you have in place, until something's gotta give.
A trigger occurs which jolts you and your team. Suddenly, any nebulous reason you had for not updating your operations is outweighed by the reality of your situation.
The trigger can occur because of an external or internal stimulus. It's the difference between your doctor telling you that if you don't stop eating red meat you are going to have a heart attack, and you deciding you want to do an Ironman Triathlon so you change your diet to meet your training needs.
External Stimulus: (1) You experience breaks in your system that significantly affect the bottom line - your old software is too slow, limited in functionality, or susceptible to crashing. (2) A competitor enters your market and shines a spotlight on your lack of productivity and inability to pivot quickly to stay competitive.
Internal Stimulus: (1) You establish growth and expansion goals and decide they can't be achieved on a system that isn't documented, centralized, integrated, and streamlined. (2) You have a forward-thinking founder or executive who understands the importance of operational excellence and the danger of waiting too long before focusing on it.
Step 5: Explore ERP and custom software options for operationalizing your business on a single, fully-integrated system that relies on a single database.
As noted in Franklin Covey's "The 4 Disciplines of Execution", there should be an 80/20 split between managing the whirlwind (i.e. the day-to-day operations that sustain your current success) and achieving your Wildly Important Goal (WIG).
Once companies hit a specific stage of growth or put aggressive growth plans in place, they realize that if they don't streamline and integrate their operations, that 80/20 split will become 90/10, then 95/5, then 100/0. Thus, they look to a fully integrated system which can be accomplished by custom software or off-the-shelf ERP software.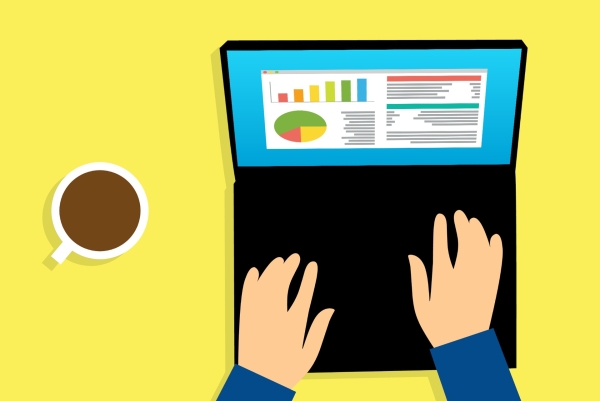 There are downsides to custom software and off-the-shelf ERPs:
1. Custom Software is way overpriced, unreliable, slow and expensive to update, and demands subservience (i.e. you sit in back seat and the custom dev shop attempts to drive the conversations and lead the transaction touting their expertise).
2. Off-the-Shelf ERP systems force you to adapt your processes to their functionality ("I hope there is nothing unique about your business," said no one ever) or pay the offensive price to customize the system to your needs.
A Proactive Approach that Puts You In Control
One CFO, Gerhard Kratzer of Arizona-based manufacturing company Timney Triggers, chose to take a different path. He has 20+ years of experience implementing ERPs and knew the road of trials, the challenges that came with it, and how to avoid them.
Timney put two goals in place: (i) sales growth and (ii) operational excellence.
Although most companies typically wait until they are at $50M or $100M before implementing an ERP, Timney Triggers has started building their ERP system with OptimumHQ at $10M in revenue. This is based on their aggressive growth goals and Kratzer's 12 years of experience working with Fortune 500 manufacturing organizations and dealing with nightmare ERP implementations after a company has grown too large and complicated.
Gerhard and Timney partnered with Optimum after having a disappointing experience with an off-the-shelf ERP alternative. That ERP company demanded Timney alter their operations to fit on their platform or pay for costly custom work. However, Gerhard knew that Timney – like many companies – had a unique approach to being so successful which was represented in their operations in a variety of ways, including their unit measurement conversions.
They decided to find a software partner who would adapt their software to their needs. OptimumHQ got to know Timney's business, their ideal operations, their vision for growth, and began delivering their ERP one custom module at a time. Each module is independently functional and seamlessly integrates with each subsequent module, all of which are coming together to build out Timney's complete custom ERP (for a fraction of the cost of custom software or off-the-shelf ERPs).
Conclusion: You Can Afford to be Operationally Excellent at Every Stage of Growth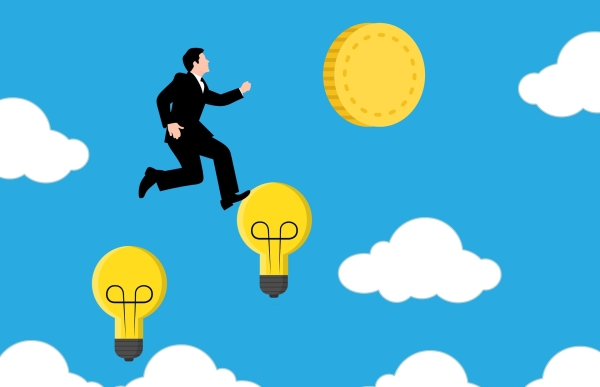 There are two stages to consider when writing your software story.
Stage One: Developing and Defining your Processes.
Stage Two: Operationalizing and Scaling your Processes.
During Stage One, spreadsheets and off-the-shelf SaaS platforms are valuable. They are low cost, convenient, and don't require you to have defined processes in place. You are likely a sub $3M company and refer to yourself as either a startup or early growth company.
However, once you know how your business should run or once you validate your business model and the processes required to keep it running smoothly, you should look to Adaptive Business Software. If you are not struggling to sustain, and have shifted your focus to scaling, it's time to explore a simple, integrated software system.
With Adaptive Business Software, you can:
1. keep your current operations and streamline your least productive processes,
2. run all of your operations on a single, fully-integrated platform, or
3. build out a custom solution to manage a unique process.
Whether your revenue is $5M or $50M, you can leverage Adaptive Business Software to eliminate waste, decrease variation in operations, and scale with speed.
Avoid the custom software trap and don't be fooled by the misconception that you need to wait to integrate. Be proactive and write your own software story.
Related reading:
If You Think You Need Custom Software, Read This Blog